L I C E…


the four letter word that strikes fear in every parent.  Don't panic or stress.  We can help!
---
Located in Mount Pleasant, SC, the friendly and knowledgeable staff at Lice Beware have helped thousands of families across the Lowcountry become lice free.  We offer exceptional service and an all natural product line that will help you stay lice free as well.
We are the only treatment center in the Lowcountry that utilizes the Shepherd Method™ of manual strand-by-strand nit removal.  This method is utilized by over 400 lice treatment centers worldwide and requires a strenuous training and certification process.
Lice Beware is locally owned and operated.  We are currently in our 4th year of serving the needs of families in the Lowcountry.  Lice Beware is fully licensed and insured.  We provide our clients with a written guarantee and free follow-up appointments that are always included in the price of treatment.
Call 843-323-5366 for an appointment.
Hours of operation are:
Monday: 9:00am – 6:00pm
Tuesday: 9:00am – 5:00pm
Wednesday: 9:00am – 6:00pm
Thursday: 9:00am – 5:00pm
Friday 9:00am – 5:00pm
Saturday 9:00am – 2:00pm
By appointment only
Can You Use Health Insurance?
Head Lice Treatment cost may be reimbursable by your insurance company.
Additionally treatment may be covered under your FSA and HSA accounts provided by your employer.
To submit to your insurance company, if they cover treatment, we can provide a proper  receipt.
**Please Note:  During regular business hours we can occasionally accommodate walk-ins for head checks and treatments, however, an appointment is highly recommended.
---
---
We are head lice professionals trained and certified in the Shepherd Method™ of manual strand by strand nit removal. Our process not only removes the adult lice, but also the nits that cling to the hair and perpetuate the problem. Our calming, thorough and kid-friendly approach puts both you and your child at ease.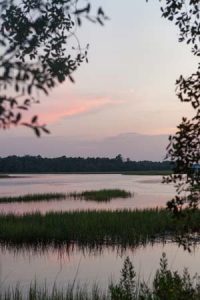 Our all-natural line of lice removal products are nontoxic, pesticide free and proven to be 100% safe and effective.  The Lice Beware product line contains a digestive enzyme that breaks down the glue that holds the nit to the hair shaft.  All of our products are clean smelling and don't leave the hair feeling greasy or sticky.  Our products are available at our treatment center or can be purchased online for shipping anywhere in the United States.
Our treatment center is conveniently located in Mt. Pleasant, SC on Long Point Rd. near I-526. We offer evening and weekend appointments.  With our thorough and expert service, you will have peace of mind knowing that your lice problem is gone for good!