Lice and Nit Removal Service
We provide our customers with the very best hair lice treatment service from any length of hair.  Our calming, thorough and kid-friendly approach puts both you and your child at ease. We have been trained in the Shepherd Method TM of strand by strand nit removal.  This methodical approach ensures all hair strands have been examined and all lice and nits removed.  When our clients leave our treatment facility, they know we have done everything possible to make sure they are lice and nit free. Our method is based on a "treat once and treat right" mentality that eliminates the need for multiple treatments. All services are discreet and confidential.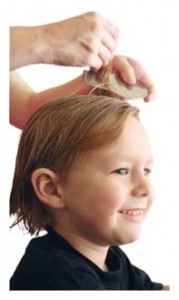 This service includes:
Lice removal treatment using our Lice Beware products that are all-natural enzyme based developed to loosen nits from the hair.
Thorough, manual comb out removing all lice, nymphs and nits using the strand by strand Shepherd Method TM
A clearance sheet for your child to take to their school, camp or daycare.
Two follow-up head checks to ensure all lice have been removed.
Complimentary head checks for every member of the household.  It is important that every member is checked as the chances of other family members contracting lice are high.
Head Check
If you suspect that you or a member of your household has lice, you can come into our treatment center for a head check.  If lice are found and you would like our Lice and Nit Removal Service, there will be no added charge for the head check. If no lice are detected, a small fee will apply for each person we have checked.
Head Lice Checks for Preschools, Day Cares, Elementary Schools, and Camps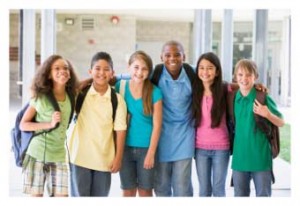 We offer a visual head lice check for day cares, preschools and elementary schools.  We also offer head checks for residential and day camps to ensure that your camp is a lice free, enjoyable experience for all campers.  We are trained to identify lice in all stages of development.  Our service can help detect and further prevent the spread of head lice in your school environment.
Service Prices
Manual Strand by Strand Lice and Nit Removal in our Lice Beware Treatment Center – $90 for the first hour and $80 each additional hour
Comprehensive Head Check – $20
* After Hour Treatment – $ 100 per hour
Sunday and Holiday Treatment (only if technician is available and willing)  $ 100 an hour
For educational presentations and school, daycare or camp screenings, please call for pricing
*after hours price begins at 5:30 on weekdays and 2:00 on Saturdays*
Our Guarantee
Lice Beware, LLC guarantees complete lice and nit removal service including two free follow-up head checks. The follow up head checks must be done within two weeks from the initial treatment. If a client has been re-exposed to a source of lice after the two week period, the possibility of re-infestation is very likely.  We strongly encourage parents to participate in the follow-up head checks that we provide, as well as, check their family members regularly to reduce the possibility of re-infestation.  Re-infestation as a result of not participating with the two free head checks may result in additional hair lice treatment fees.